The system consists of 4 Ultrasonic sensors mounted down the left side of the vehicle and a warning display mounted in the cab. When the left hand indicator is on the unit will sense the presence of a cyclist, pedestrian or vehicle and give its posistion and range up to 1.5 mtrs. At the same time, a spoken voice warning is played saying "This vehicle is turning left" to warn anyone on the nearside.
Cross Rail Case Study of Brite Sparks
Download and read the case study Cross Rail did of our company and products entitled "HGW Cycle Safety Best Practice Case Study"
Click here for the download/read the PDF
The cyclesense Systems Equipment
Brite Side Scan - Camera Gallery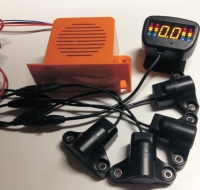 Features
4 x Ultrasonic Sensor with 1.5 mtr range
In cab warning unit which displays range and position
98db Voice Sounder - "This vehicle is turning left"
IP68 Waterproof rated
12v-24v operation
Can be fitted to almost any vehicle
Low speed sensing - shuts off at higher speeds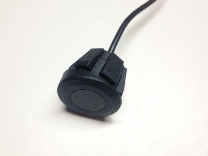 Choice of sensors
Underslung or Flush Mount (Depends on application)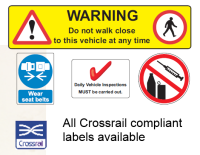 Crossrail Compliant Labels
When you have the system in place, you need to have the correct labels visible to be compliant with Crossrail's Policies.
Brite Sparks can supply all of the required labelling.
Labelling can be supplied separately if required.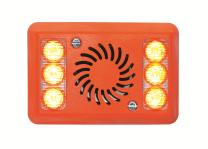 Indicator Alarma Light
The Ultimate Alarm Light Warning System
Dual Voltage
CE & EMC approve
When the alarm is activated the lights flash in unison with the sound
Testimonials
Here what some of our valued customers have to say.
Warton Freight Services have used Brite Sparks to fit equipment to our vehicles purposely for Crossrail, including side scan, reverse cameras, reverse alarms, beacons and signage. The service and equipment provided has been excellent, I would not hesitate in recommending this company and its products,
Kind Regards

Steve Barclay
Managing Director
J. Murphy and Sons have had several Brite Sparks sidescan systems fitted to our fleet as public safety is paramount to us. We are very pleased with the results and have had good feedback from clients and drivers. We are in the process of rolling it out to the whole commercial fleet. Brite Sparks have been able to fit the systems to suit our work load and mimimise down time by carrying out insallations at our depot out of hours and at weekends.

Declan Maguire
Plant & Transport Foreman
All Axle Haulage Fleet vehicles are fitted with equipment including side scan, reverse cameras, reverse alarms, beacons and signage that has been supplied and fitted to an excellent standard by Brite Sparks Auto Electrical Ltd of Sandy Bedfordshire, I would not hesitate in recommending this company and its products, Axle Haulage aim to continue using Brite Sparks for all of our Crossrail compliance equipment on future vehicles..

Paul Bishop
Fleet Manager